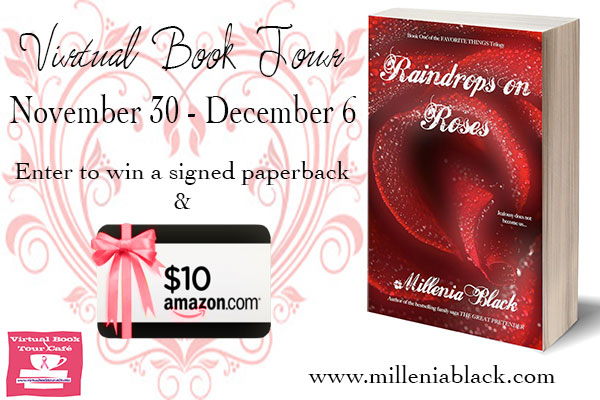 Book Genre: Women's Fiction/Contemporary Romance
Publisher: Millenia Black, Inc.
Release Date: Tuesday, November 18, 2014
Buy Link(s): Amazon:
http://www.amazon.com/dp/B00OSOF0AO
Book Trailer:
http://youtu.be/hSrlJJUgef0
Book Description:
From the #1 Bestselling Author of THE GREAT PRETENDER
comes a highly anticipated new trilogy!
Love, Loss, Jealousy & Vengeance — A Razor-Sharp Love
Triangle For the History Books!


Book One of the sizzling new FAVORITE THINGS Trilogy

What happens when the man you love, falls in love with someone else?
Mayfair Island, Florida.
Grief-stricken after the sudden loss of her beloved grandmother, an
enduring but reclusive Hollywood icon, young Priscilla Bauer finds herself adrift and looking to
find solace in the arms of her vast inheritance, when she meets the kind and considerate
corporate brand designer, Michael Frost—a drop dead gorgeous beacon of light in her all too
Falling hard and falling fast, Priscilla has no idea she's stepped into dangerous territory...Because
someone else has already branded Michael Frost her very own—and she has no intention of ever
Passions are high, but bitter vengeance gets even higher!
​
With RAINDROPS ON ROSES, the captivating Favorite Things Novella Trilogy—takes flight!